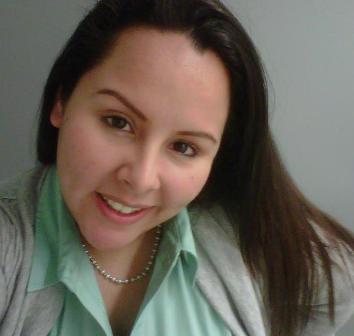 For a second consecutive year, a Barnard alumna has been named a Luce Scholar.  The Luce Foundation announced that Ana Maria Cruz '09 is one of 18 Luce Scholars chosen for  2012-13.  Adriana Akers '09 won the prestigious prize in 2011. The Luce Scholars Program, a nationally competitive fellowship program, was launched by the Henry Luce Foundation in 1974 to enhance the understanding of Asia among potential leaders in American society.
"I am truly excited about the Luce Scholars program, and very grateful for the immense time that Dean James Runsdorf spent in helping me prepare for this adventure and for the support given to me by Barnard. He helped me feel confident in who I was and showed me that I had the skill set to become a Luce Scholar," said Cruz, who will be working to provide services for migrant workers in China.  She added, "I hope with that experience to come back to New York and create a community organization that truly unites the community instead of serving just one population on the basis of language or ethnicity."
Cruz is the daughter of immigrants from Latin America. She grew up in a household where the goal was to achieve the American Dream, yet the daily struggle was to place food on the table. At Barnard College she became dedicated to improving the quality of life of working families in New York and gradually came to realize that one solution could be the labor movement. As an Urban Studies major with a concentration in Sociology, she took courses that examined different aspects of living in urban America, including healthcare, politics, education, and social movements. While conducting fieldwork for her thesis on immigrants achieving workplace justice, she helped undocumented immigrants find their voice in the workplace through education, collective action, and mobilization. Soon after graduating from Barnard, she interned in the political department of 32BJ SEIU, the Building Service Workers Union, working on New York City legislative campaigns affecting the working family. She was soon hired by the union as a public relations and communications assistant; in this capacity she works with a team of spokespeople and local reporters on developing stories about the members of the union. She is currently working on her master's degree in Labor Studies at the Murphy Institute, part of the CUNY School of Professional Studies. Her new yet familiar goal is to create a community organization that brings together different racial and ethnic groups to support positive legislation that improves working conditions and provides support for the working family.
The Henry Luce Foundation was established in 1936 by Henry R. Luce, the co-founder and editor-in-chief of Time Inc., to honor his parents who were missionary educators in China. The Foundation builds upon the vision and values of four generations of the Luce family: broadening knowledge and encouraging the highest standards of service and leadership.