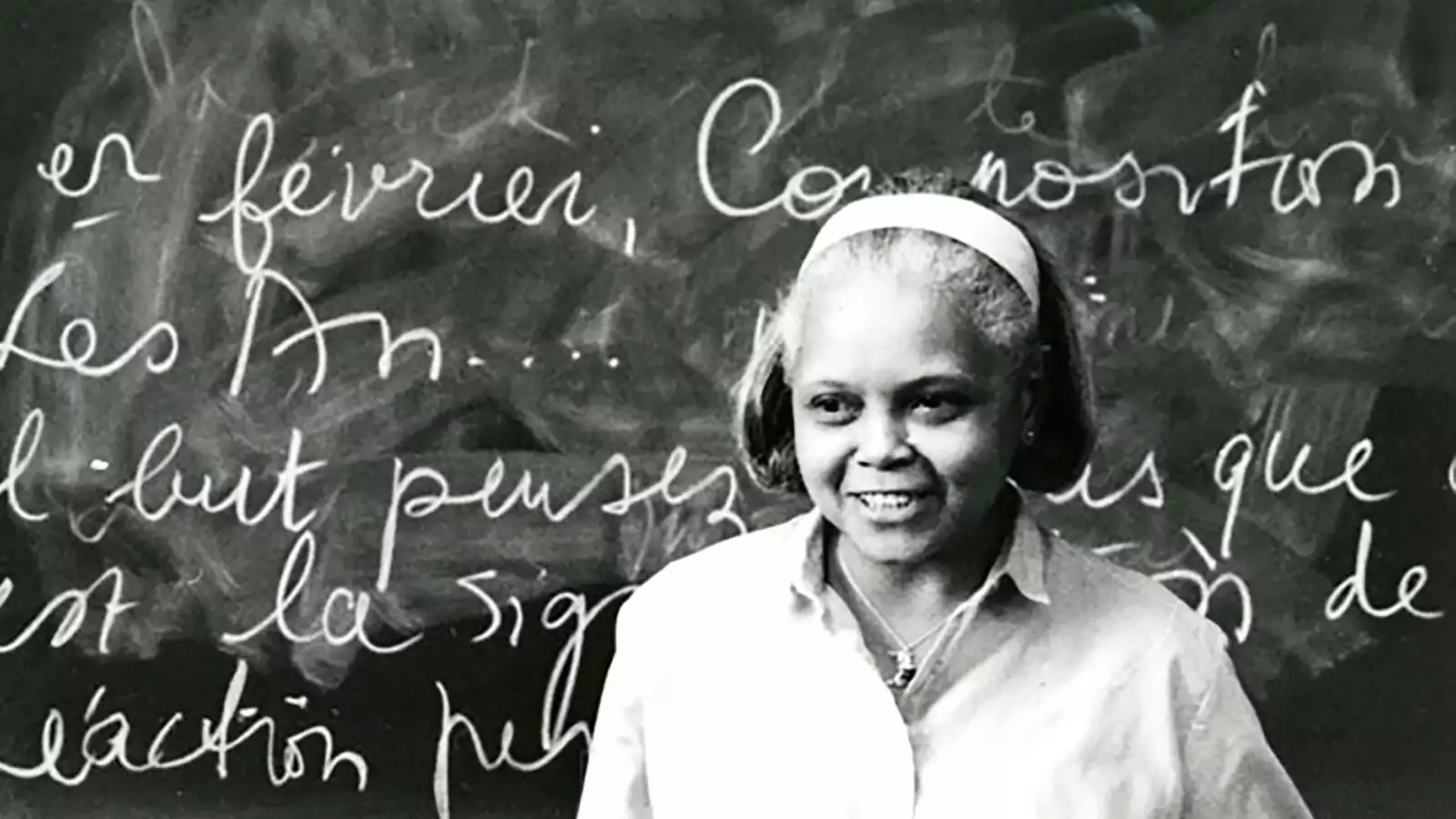 As the academic year came to a close, the Africana Studies Department recognized two students — Amanda Taylor '22 and Makeen Zachery '22 — for their noteworthy accomplishments inside and outside the Barnard community. The Quandra Prettyman Prize in Africana Studies is awarded to seniors majoring, combining, or minoring in Africana studies who embody the late Professor Quandra Prettyman's "intellectual curiosity, generosity of spirit, constant growth, and a belief in the generative power of community." 
"This is evident in the way that both have been exceptional in integrating their classroom experiences with community engagement," said prize creator Yvette Christiansë, Ann Whitney Olin Professor of English and Africana Studies and Co-Chair of the Africana Studies Department. "They share a powerful aspiration to foster contexts in which Black women and members of LGBTQ+ communities support each other with renewed, expansive reciprocity. This is what makes the achievements of their capstone projects even more remarkable, given the converged challenges of COVID and the Red Summer of 2020."
Professor Prettyman, who died in 2021, was the College's first full-time Black faculty member when she joined in 1970. As an associate senior professor within the Africana studies and English departments, Prettyman was instrumental in bringing Black voices into conversations surrounding literature and history. Her spirit of inclusivity pioneered the introduction of new courses on Black women writers, from slave narratives to literature from the Harlem Renaissance.
The prize, now in its third year, presents students with $500 and a trophy. Read below to learn more about Taylor's and Zachery's senior projects, what inspired them, and what's next after Barnard.
Amanda Taylor '22 
An Africana and women's, gender, and sexuality studies combined major, Taylor has professional passions that are also deeply personal. Their thesis project, "Black, Queer & Trans: Mobilizing in the Caribbean and Beyond," featured a panel of three Jamaican activist groups — TransWaveJA, ConnekJA, and United Trans Creatives — in collaboration with the Barnard Center for Research on Women (BCRW). The panel sprang from Taylor's photojournalism series with the United Trans Creatives group in Kingston, Jamaica — where Taylor is from — that was intended "to create affirming, joyful, and high fashion editorial photography of trans women," they said. Determined to expand the discussion, they took what they learned in Barnard courses to create the panel, which aimed to "advance the health, welfare, and well-being of the transgender community in Jamaica through recognition, equitable access to nondiscriminatory healthcare, education, housing, and employment," said Taylor. 
While still a sophomore, Taylor founded the Unplug Collective, a digital platform that has more than 67,000 members and prioritizes the uncensorship of mental health and body image. Their significant accomplishments reflect the vision of creating safe spaces for marginalized people, a charge personally championed by Professor Prettyman. "It feels great to be supported by Barnard faculty," said Taylor. "I know I'm biased, but I think Africana studies is the best department on campus. It's a major that isn't only geared towards learning about and connecting with others, but learning about and connecting to yourself." 
After graduating, Taylor will join Invisible Hand, a social impact and culture change agency, as a junior creative strategist. 
Makeen Zachery '22
With a double major in Africana studies and sociology, the Providence, R.I., native and Barnard Organization of Soul and Solidarity (BOSS) member prides herself in combining her academics with her activism. As creator of the digital platform Blk Girl Culture, she highlights the culture of Black women and girls through technology and social media and extended this work into her senior thesis, "(Re)Imaginative Resistance: Black Women's Community Creation on Twitter and Instagram," which works to promote positive representation of Black women in the media, from fashion to politics and activism.
This prize is a special honor for her — having twice met Professor Prettyman, Zachery noted that the Barnard veteran greatly influenced her, as well as the College as a whole. "Professor Prettyman sought to shine a light on the knowledge-making born from everyday Black livelihoods," said Zachery. "I've undoubtedly used her as a reference point for what's possible as I took up the same task for my senior thesis. I know my Barnard experience would have been far different if Professor Prettyman did not leave the incredible mark on Barnard that she did."
After graduating, Zachery plans to continue her work as a brand liaison for the Fifteen Percent Pledge, a nonprofit organization concentrating on racial justice with the particular aim of allocating more consumers to Black-owned businesses.